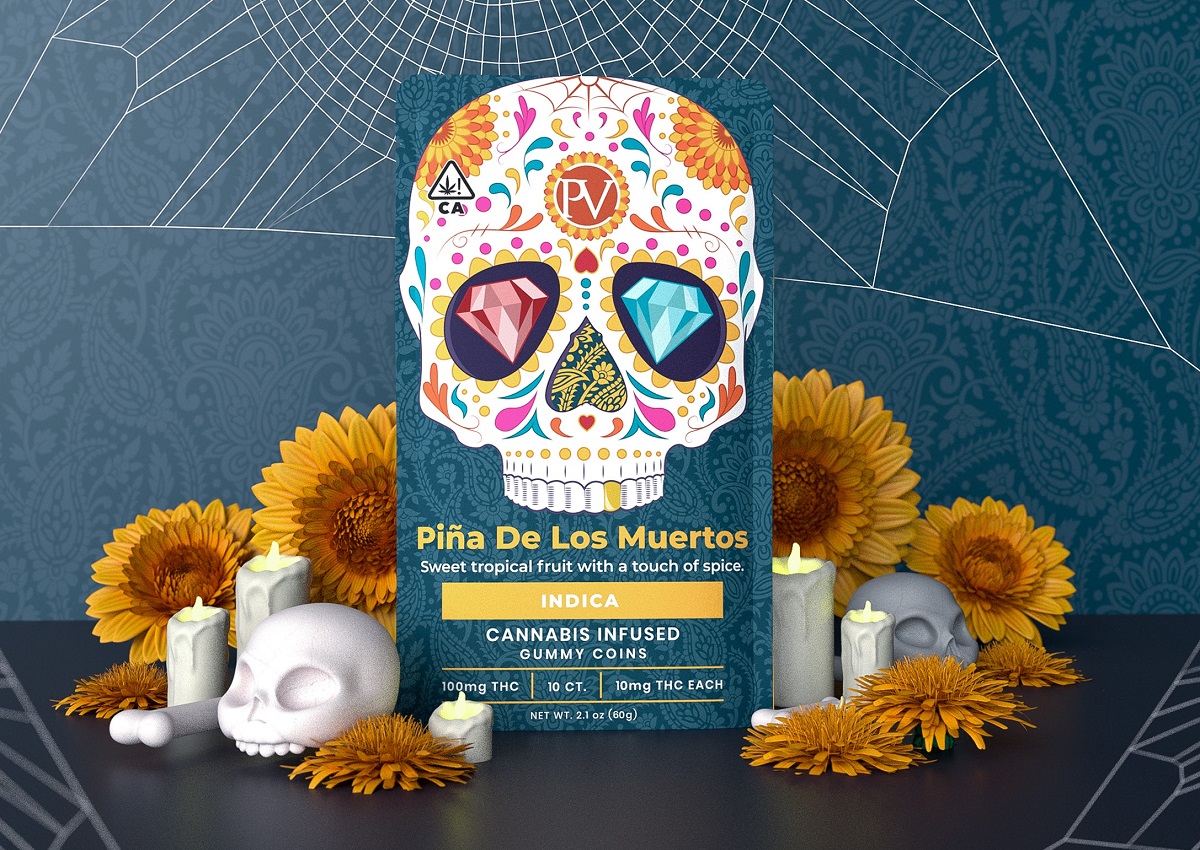 In honor of the Day of the Dead, Platinum Vape launched "Piña de los Muertos" edible gummies. Combining the flavor of sweet tropical fruit with a hint of spice, the indica dominate treat is meant to accompany users down memory lane as they partake in the celebration of life and death.
"The designer who created this packaging is Latinx and celebrates Día de los Muertos with his family," Platinum Vape wrote on Instagram. "Our employees are over 50-percent Latinx, including upper management, and we shared the concept for this product with unanimous approval before moving forward with production."
Each limited edition, coin-shaped gummy contains 10mg THC; ten servings per bag. Available during October and November in California dispensaries. HouseOfPlatinum.com.