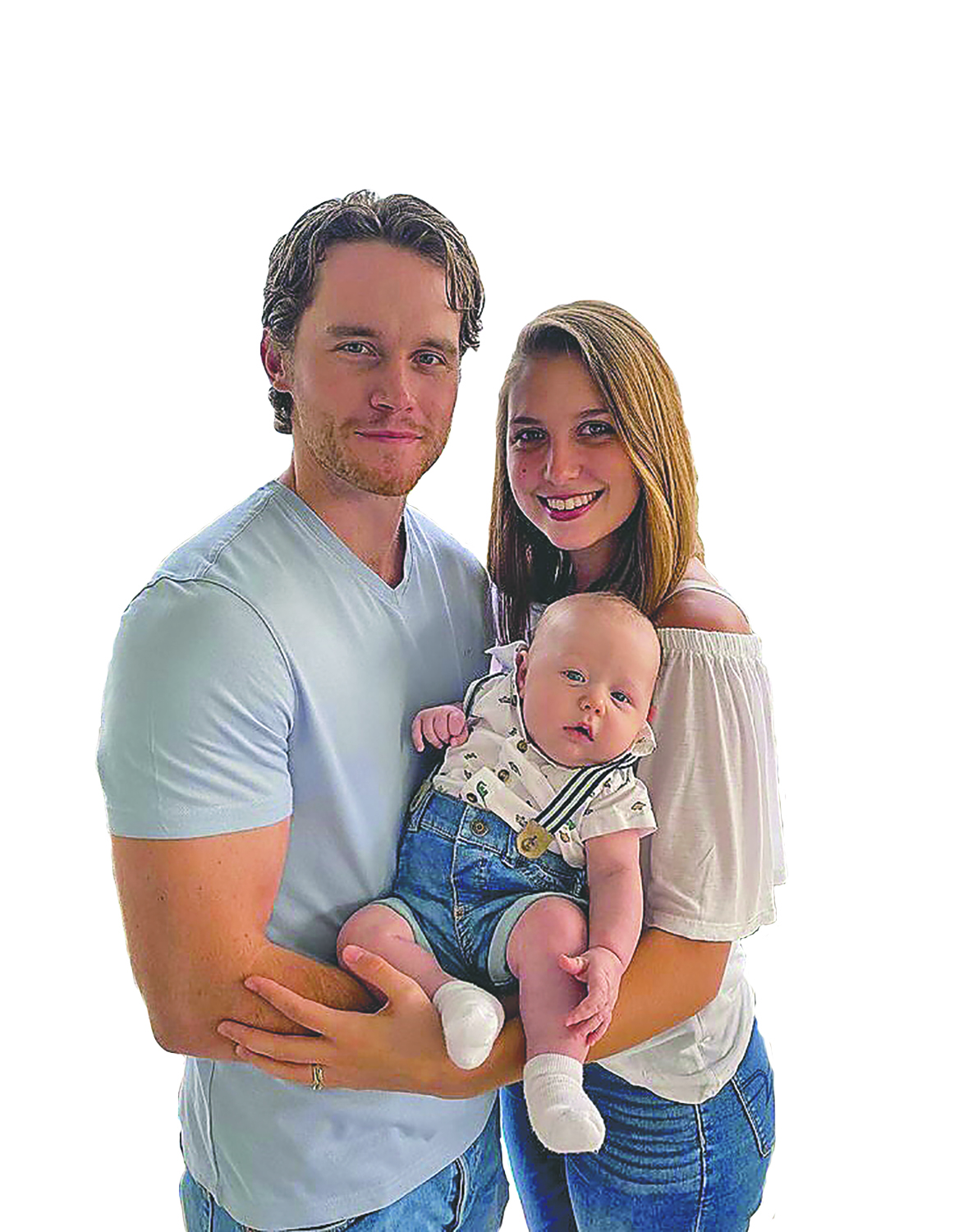 Ramsey Sullivan
In Southern parts of the United States, there is a lot of speculation surrounding the growth and usage of hemp. Despite what many people might think, hemp is not marijuana. The two plants are similar, but unlike marijuana, hemp does not contain tetrahydrocannabinol (THC), which is the psychoactive chemical in marijuana. Hemp only contains cannabidiol (CBD), which can be used to treat insomnia, anxiety, depression, pain and much more.
Kelsi Reams Hartsfield, of Greenville, and her husband Graham, have recognized the need for a hemp farm in the big bend and surrounding areas. Unfortunately, no hemp is currently locally grown, so any CBD and hemp stores have to import their hemp from other areas of the country.
The Hartsfields have found a way to fill this need. They officially opened their hemp farm, Double H Hemp, in late 2019. Starting their business was no easy task. The couple had to obtain their Hemp Cultivation License from the Department of Agriculture to grow the CBD flower. Once they applied for their license, inspectors were sent out to their field to make sure that the plants included less than .4 percent of THC. If their crop had contained more than .4 percent of THC, they would have had to burn their entire field. Luckily, they passed the inspection and continued with their hemp farm.
Double H Hemp planted their first crop in the spring of 2020 and harvested it in November. Their first crop consisted of 50 plants, and they are now down to just half a pound of hemp flowers left. They are selling the smokable hemp in one gram pre-rolls for $5 each, or by the ⅛ of an once in glass jars for $20 each. Currently, the only way their hemp can be used is by smoking it.
Smoking the hemp flower can sometimes be looked at in a negative way. However, smoking is the quickest way to feel relief from symptoms of anxiety, depression, insomnia and other similar issues, and CBD does not cause the "high" effect that you get from marijuana.
Although they are winding down for the year, Double H Hemp is excited for their future in this business. In the future, they hope to offer other ways to use CBD, such as in the form of oils.
Not only are Kelsi and Graham busy with their new farming venture, with Graham handling the farming and Kelsi handling the marketing, they are also new parents to a five month old son, Jack. Graham also works full-time at Danimer Scientific, in Bainbridge, Ga., where the Hartsfields live.
To purchase hemp from the Hartsfields, contact Kelsi at (850) 879-4455. For more information, or to follow Double H Hemp's journey, follow them on Instagram or Facebook @DoubleHHemp.